Dr. David DeRose

David DeRose, MD, MPH
Host, LifeStart Seminars
For over 25 years Dr. David DeRose has been helping people improve their health through motivational presentations and natural therapies. He brings solid credentials as a board-certified specialist in both Internal Medicine and Preventive Medicine in addition to holding a master's degree in Public Health with an emphasis on Health Promotion and Health Education. Known for his engaging presentations, Dr. DeRose is an award-winning public speaker, published medical researcher, syndicated talk radio host, and experienced college teacher.
S - Stress Management
A - Activity
N - Nutrition
C - Comprehensive Environment
T - Thanksgiving
U - Useful Work
A - Abstemiousness
R - Rest
Y - Yearning and Hope
Compassionhealth.net/sanctuary  (Free handout)
Free e-book to enhance your immune system (Free book)
Livestream Presentation at Mt. Dora SDA Church 1.18.2021
Download FREE eBook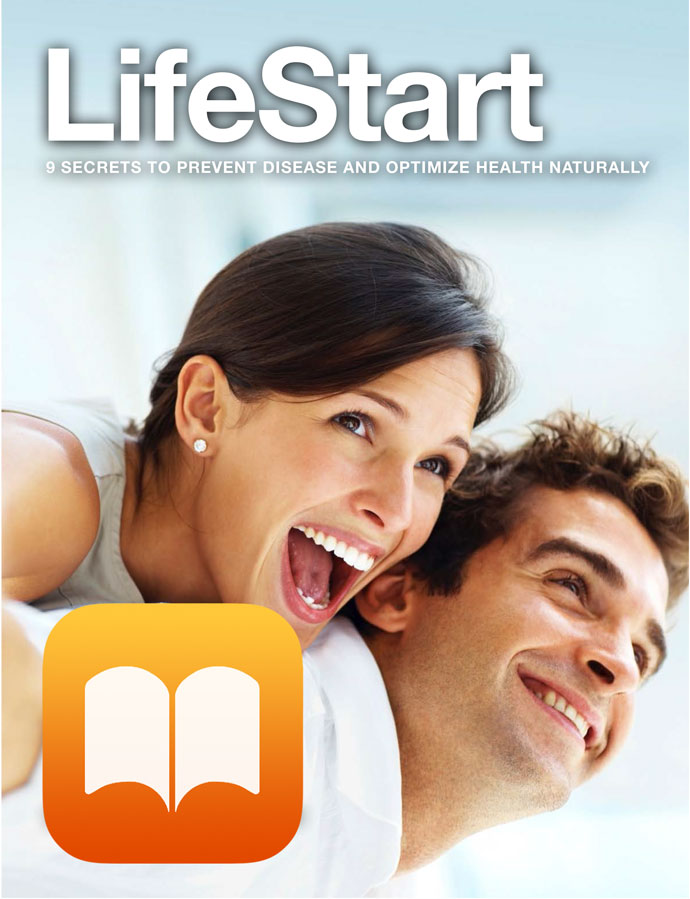 9 Secrets to Live Longer and Stronger
Discover the nine keys that will help you regain your health, boost your energy, enhance your immune system, prevent premature aging, and stop the progress of degenerative diseases.
Get your FREE copy today!
-------------------------------------------------------------------------------------------------------------------------------------------------------------------------------------------------
"Now may the God of peace Himself sanctify you completely; and may your whole spirit, soul, and body be preserved blameless at the coming of our Lord Jesus Christ."  ~ 1 Thessalonians 5:23
Seventh-day Adventist Call to Commitment to Health and Healing
The Seventh-day Adventist Church affirms the commitment and objectives of its Health Ministry aiming to achieve the well being of its members and the communities it serves, and improving global health.

The General Conference of Seventh-day Adventists reiterates its commitment to the principles of human dignity and equity, social justice, freedom, self-determination, access to clean food and water, and non-discriminatory universal access to available health care. Through its ministry of preaching, teaching, healing, and discipling the Church seeks to represent the mission of Jesus Christ in such a way as to be:
Regarded globally as teaching a wholistic model of evidence based healthful living in primary health care.
Seen at all times as a trusted, transparent ally of organizations with compatible goals and vision, in alleviating suffering and addressing basic health and well-being.
Recognized for the unconditional scope of its embrace of all persons seeking this basic health and well-being.
Involved not only administratively but also functionally at every level including each congregation and church member in this ministry of health and healing.
____________________________________________________________________________________________________________________________________________________________________________________________
Immunity Boosters
Boosting your immune system helps to prevent illness or fight off illness to recover.
Immunity Boosters and Possible Lessons From Spanish Flu
You Tube – MedCram.com – Coronavirus Pandemic Update 47 with Dr. Seheult Searching for Immunity Boosters and Possible Lessons From Spanish Flu
You Tube – MedCram.com – Coronavirus Pandemic Update 46 with Dr. Seheult: Can Hot/Cold Therapy Boost Immunity?
AmazingFacts.org/news-and-features – Pastor Doug Bachelor, Neil Nedley, M.D.,  Highlight Coronavirus Prevention: The Best Coronavirus Prevention
The new video offers a concise explanation of the coronavirus, why it is so transmissible among people, and the origins of this illness.  While those with strong immune systems and those under 50 are less likely to succumb to the disease's more sever effects – Dr. Nedley says that 80 percent of those infected with COVID-19 will experience either very mild or even no symptoms-precautions still need to be taken because the illness spreads more easily thant he seasonal flu does.  The two discuss Weimar's famous NEWSTART health program – an acronym for "eight health principles: proper nutrition, exercise, water, sunlight, temperance (avoiding things harmful to the immune system like alcohol and tobacco), fresh air, rest (proper rest) and trust in Divine power, which is also shown to be immune-enhancing."
_______________________________________________________________________________________________________________________________________________________________________________________________
Live Life to the Fullest - 8 Principles of Wellness